Heritage Park Detention Pond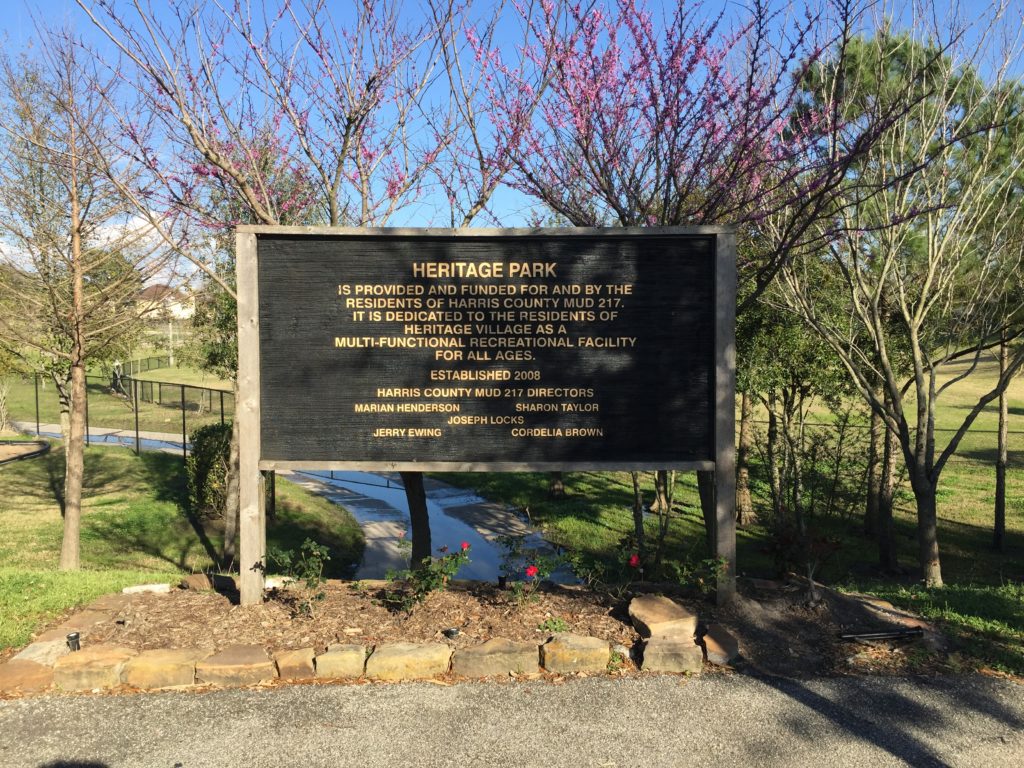 The Heritage Park Detention Pond offers a wonderful outdoor experience for our residents to explore. In addition, the park provides much-needed stormwater detention. The 4.25-acre park includes walking trails, playgrounds, fitness, and recreational fields for Heritage Village residents. Heritage Park is open from Dawn to Dusk daily.
Heritage Park Rules
Use at your own risk
Motor vehicles prohibited
No alcoholic beverages
Please refrain from use of profanity
No glass containers
Fundraising is not permitted on the property
Fires, firearms and fireworks are strictly prohibited
No skateboards
Children under the age of 10 must be accompanied by an adult
All pets must be on leashes at all times

When to call Animal Control
If you see an animal around the neighborhood without a leash or without its owner nearby, please call Animal Control at 281-999-3191. Our off-duty patrol officers will not be able to assist you.
Suspicious Activity
In an emergency, please call 9-1-1 immediately.
Report other suspicious activity to Harris County Sheriff Office. Residents may also contact the Lead Deputy for our neighborhood, Sgt. Jeff McGowen, at mud217sec@gmail.com.
For more information, please visit our Security Corner page.