Monday & Thursday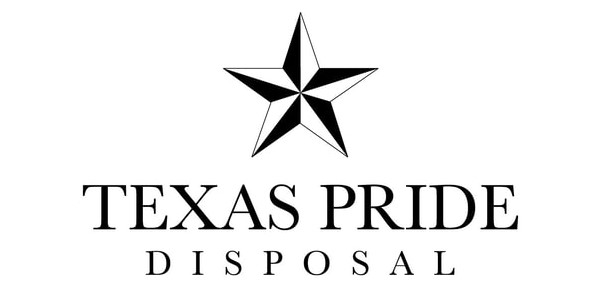 Residential Collection Guidelines
Time:

Have waste ready for collection no later than 6:00 am

Household Garbage:

Waste must be placed in personal containers between 20 and 95-gallons or bags.
Containers smaller than 20 gallons or containers that are not built specifically to be used as a trash can will be disposed of
Cans or bags cannot exceed 50 pounds
Drums and barrels are not allowed and will be disposed of

Heavy Trash:

Two heavy items collected EVERY service day
Heavy trash/bulk waste includes waste that is not generated on a regular basis, including:

Furniture (couch, table, mattress, box spring, desk, dresser, etc.)
Appliances (washer, dryer, dishwasher, etc.)
Hot Water Heaters
Fencing/Decking/Siding (please remove nails, cut into lengths 4′ or less, and tie and bundle under 50 pounds, limit eight bundles per service day)
Trampolines (broken down, please place metal with recycling if possible)
Basketball goals (broken down into sections 4′ or shorter, no concrete in base or poles)
Carpeting/Flooring (please cut into lengths 4′ or shorter and tie and bundle under 50 pounds, limit eight bundles per service day)

Yard Waste:

Place grass clippings in cans or bags under 50 pounds. Limit eight bags of yard waste per service day.
Branches should be placed in CLEAR, INDIVIDUAL piles measuring no larger than 3′ x 3′ x 3′, or tied and bundled and under 50 pounds. Branches should measure no more than 6" in diameter to avoid damage to our equipment. Limit eight bundles per service day.
Excess yard waste (more than eight bags or eight bundles) is considered a pay pile.

Excess Volume:

If you have a larger than usual amount of household waste, bulk waste, or yard waste, click here and we can provide you with a quote for disposal or direct you to resources that can properly assist your disposal needs.
Holiday Schedule
New Year's Day
Thanksgiving Day
Christmas Day
Should a holiday fall on one of your regularly scheduled trash service days, your home will not be serviced until the next regularly scheduled service day.
Items Not Accepted for Regular Collection
The following items are not accepted with regular collection. Please contact Texas Pride Disposal to have a representative provide information on how to properly dispose of these items.
Dirt/Mulch
Waste generated by a private contractor (remodeling, landscaping)
Fertilizer
Rocks
Motor Oil
Pesticides/Insecticides
Gasoline/Kerosene
Medical Waste
Bricks
Tile
Batteries
Paint(liquid)

Concrete
Tires
Chemicals
Oil

If trying to dispose of hard-to-handle items such as fuels, oils, and chemicals independently, contact your county hazardous waste facility:
Harris County – 311 – 6900 Hahl Rd., Houston, TX 77040
Storm/Flood Debris
At Texas Pride Disposal, we try to make our services as simple as possible for our customers. Please follow these simple guidelines when placing your waste out for collection.
If you are handling storm/flood debris, please follow the diagram below for proper placement of your waste.
Please contact Texas Pride if you have any questions.
Texas Pride
(281) 342-8178
service@texaspridedisposal.com