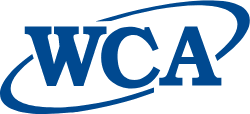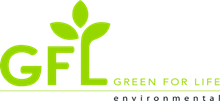 Household Garbage Collection, and 1 Heavy Garbage Item.
Please have trash out at the curb by 7:00am.
Cans must be at curb before 7am on collection days and kept there until 7pm
Do not place containers too close to mailboxes, parked cars or other objects.
Allow ample surrounding space so the automated lifting mechanism can be attached around the container and lifted.
Bagging trash will help prevent trash from blowing when it is emptied. It also helps with maintaining the cleanliness of the container.
Holiday Schedule
New Year's Day
Memorial Day
Independence Day
Labor Day
Thanksgiving Day
Christmas Day
Should a holiday fall on one of your regularly scheduled trash service days, your home will not be serviced until the next regularly scheduled service day.
Items excluded from normal collection are:
dirt
rocks
fencing
bricks
waste generated by a private contractor
concrete
tires
batteries
motor oil
cooking oil
refrigeration freon
railroad ties
garage doors
Also excluded are hazardous materials such as automotive fluids, pesticides. WCA will leave you a tag explaining the reason for any non-collected item(s).
Items that ARE accepted for BULK/HEAVY trash collection include:
NO CONTRACTOR MATERIALS WILL BE COLLECTED (examples are listed below)
lawnmowers (with gas / oil tanks removed)
carpet in 12 inch rolls no longer than 4 feet
toilets
grills (no larger than 40 lbs)
refrigerators
freezers
A/C units with refrigerant removed
stoves
diswashers
washing machines
dryers
furnaces
other metal appliances
furniture (no recliners)
Storm windows and glass panes are accepted, but residents are asked to place a large "X" of masking tape across the glass panes to prevent shattering and injury.
Items that are NOT accepted for BULK/HEAVY trash collection include:
piles of bags or boxes of small items
loose or scattered materials
closed drums or fuel tanks
automobile bodies or gas tanks
construction materials
lumber
sheetrock
plaster
tubs
large cabinets
YARD WASTE:
All yard waste must be tied & bundled, not exceeding 4 feet in length or 40 lbs. in weight. Individual branches should be no more than 4 inches in diameter.
If residents have a significant amount of dirt or large tree limbs, those items can be taken to Living Earth for recycling.
If your needs exceed the normal amount of residential waste, yard trimmings or bulk items, please contact WCA in advance and they will meet you prior to the collection day to determine a price for special pick-up. If you do not notify WCA of a special pick-up before its scheduled day, then WCA will leave a notice asking you to contact them during normal office hours, but before the next scheduled pickup day.
WCA will clean up any spillage that occurs during the collection process. However, if liquid items such as gasoline, motor oil, paints, cooking oil, or any other liquid items that are not visible to the WCA employee spills and causes a stain, WCA cannot be held responsible.
WCA Hardy Road Landfill
Accepted waste includes:
construction and demolition materials
tires (truck)
tires (auto)
18710 East Hardy Road
Houston, TX 77073
281-443-2404
---
If you have any questions regarding your trash collection, contact WCA customer service.
WCA Waste Corporation
281-368-8397
www.wcawaste.com