The HCMUD 217 Board of Directors will be having a Special Board Meeting.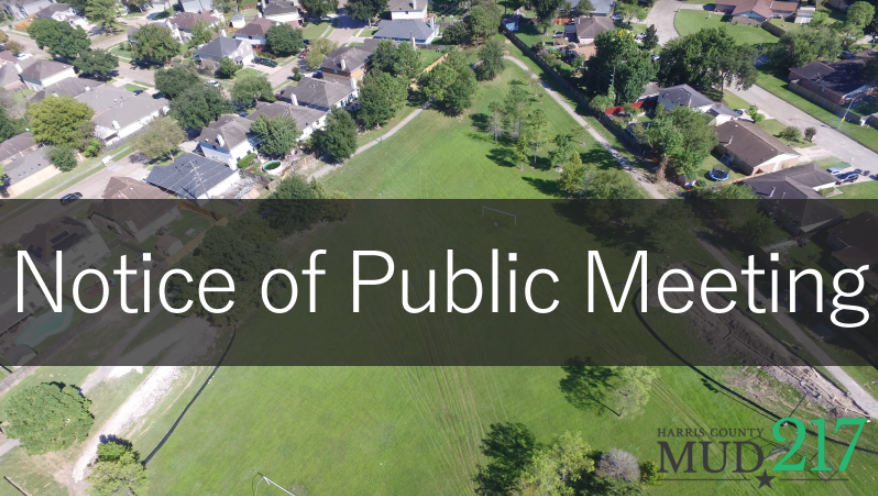 When: Tuesday, December 12, 2023 at 7:00 P.M.
Where: HCMUD 217 Administration Building, 12248 T.C. Jester Blvd, Houston, Texas 77067
The Board will conduct an in-person meeting at its physical meeting location.
Meetings are open to the public. Residents are welcome to participate and hear updates about the District.
The Meeting Agenda can be found by clicking the link below.