October 24, 2023 Board Meeting
The HCMUD 217 Board of Directors will be having a Board Meeting.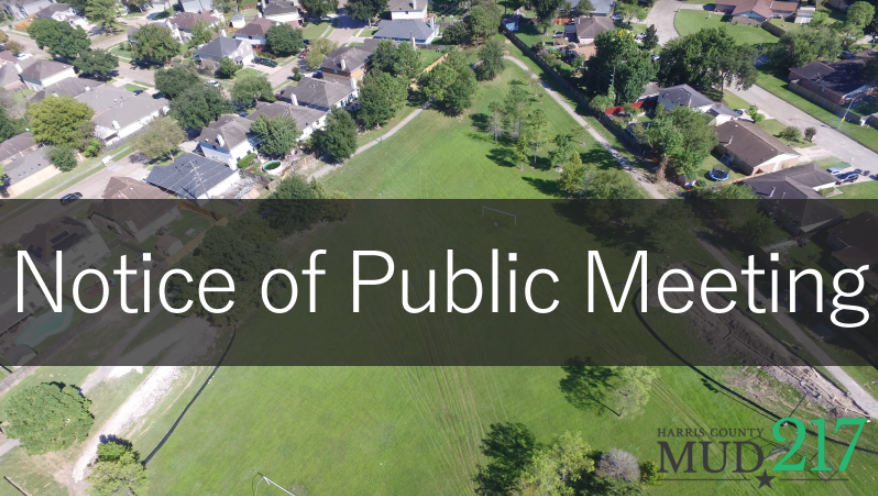 When: Tuesday, October 24, 2023 at 7:00 P.M.
Where: HCMUD 217 Administration Building, 12248 T.C. Jester Blvd, Houston, Texas 77067
The Board will conduct an in-person meeting at its physical meeting location. As an accommodation, the Board is making available a telephone and/or video option for members of the public to listen to the meeting and to address the Board.
To Participate by Telephone:
+1 218-321-0370
PIN: ‪242 024 755‬‬#
To Participate by Videoconference:
meet.google.com/uhc-bsro-suf
Meetings are open to the public. Residents are welcome to participate and hear updates about the District.
The Meeting Agenda can be found by clicking the link below.